Sonorous (Cyber Overture 1)
When did humans realize that machines stole the music?
In a world where machines create music, Alice Parsons is fed up, but what can a single person do? When she loses the only job she'd ever liked, she stumbles on a club that caters only to humans. She's intrigued and decides to inquire within. She discovers a group of rebels whose values align with her own. The president of MuseFam, the largest supplier of AI-generated music, takes an interest in the group of insurgents and wants them to stop.
Someone from Alice's past reenters her life, and suddenly her world is turned upside down, and forced to come to terms with her situation.
Will Alice's past ruin her future? Will she be able to reintroduce human-produced music to a society brainwashed with AI-generated rubbish? Find out in this Cyberpunk saga.
If you like movies like FM, Heavy Metal, American Pop, or Blade Runner, then you will love Sonorous.
Get your copy today!
Saved in: <a href="https://dbgoodinbooks.com/book-categories/comedy/" rel="tag">Comedy</a>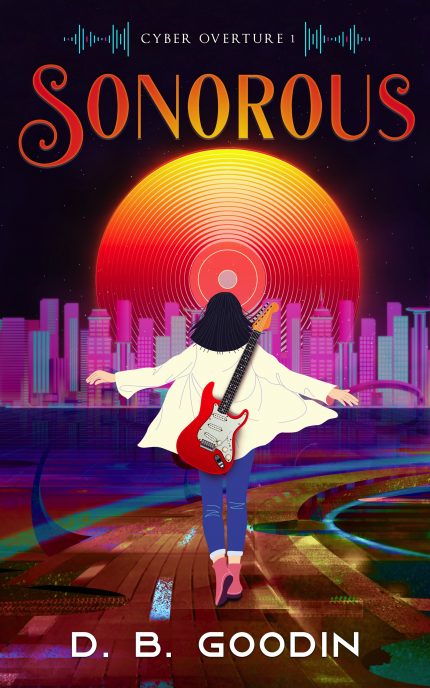 Available: 19th April 2020
Edited by: Hayley Evans
Published by: David Goodin Author